Home
›
General Board
Coming back to daoc after 13 years
<!–– 1941 ––>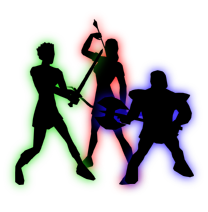 Vintersorg
<!–– closing ID=FDP or NOFDP 2001 ––>
Well, I'm an ex-euro player and recently found out I might even be able to recuperate my old Euro accounts, which I did immediately.
I've resubbed for a month and I'm thinking about playing Daoc for a long run again. I'll be playing Albion (made a new char though, until I get the hang of the game somewhat again). Are there still some players from the old Excalibur Euro server?
Also, what advice do you have for the current resubbing player? I've been away so long I can be considered a noob again...Things to look out for?
Tagged: