Home
›
General Board
Armsman class upgrade 2018
<!–– 1941 ––>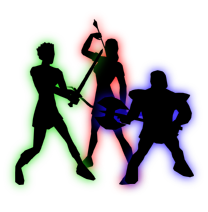 Amp_Phetamine
<!–– closing ID=FDP or NOFDP 2001 ––>
Hey guys, I'd like to start a thread introducing possible upgrades to the Armsman class for next patch if possible. All suggestions are welcome.

Honestly I don't know what could be done to improve this class from where it currently is, unfortunately it's subpar in comparison to the other two heavy tanks and especially against light tanks.

Plate armor was the defining feature and, years ago, made the Armsman unique. In today's DAoC however plate armor is hardly a unique or beneficial feature; outside of paladins that is because they have an armor factor chant.

So what can we do to improve the Armsman and make it a more viable class in 2018? Maybe unique styles in combat? We're supposed to be the soldiers of Albion yet are lackluster all around. Possibly buffing up AF/Abs for the Armsman class specifically?