Home
›
General Board
Is the the new live server comming ?? Wtf happend in BOWTOWN ?
<!–– 1941 ––>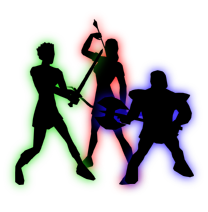 Jusva
<!–– closing ID=FDP or NOFDP 2001 ––>
... I have a dream ... when BS Say they will make a new server they do it, is the new server comming??? or have you not found a place for BOWTOWN yet. Maby that is what we are wating for a place Where you instant die if you dont do /bow before a fight.
Gj to BS you always come up with ides that gos aginst what daoc is, the roaming duo the roaming trio all the way up to the roaming 8 man... and there is even room for the zerg.
When i opend 2 accounts yesterday to See what you have don with BOWTOWN I cryed my self to sleep.
What do i want on the server we will never see
DAOC DAOC DAOC DAOC DAOC DAOC DAOC
It is not that hard /Bow is what you use in duels vs your own realm....
The 3 main zones i use to run a duo in is now turend in to /BOWTOWN i have little to no hope the brain behind that have what it takes to 1 make a new server 2 understand what we are all looking for in daoc
@John_Broadsword
@Carol_Broadsword
.... we dont live in north korea dont ban me for asking questions
Am i wrong ?

9 votes

Yes we all love BOWTOWN

&nbsp

0.00%

No we miss DAOC

100.00%
Post edited by Jusva on