Home
›
General Board
Rules of Conduct Violation - (friendly player STRIPPING BUFFS on another player from the same realm)
<!–– 1941 ––>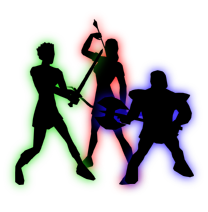 Valtar
<!–– closing ID=FDP or NOFDP 2001 ––>
@Carol_Broadsword
and
@John_Broadsword
:
Ask yourself this question, based on the RoC, is it OK for one realm member to intentionally remove the buffs of another friendly member of the same realm? If you intend to have a "fair" game, the answer HAS to be NO.
My main question is, does Broadsword intend to enforce their own RoC or not? When peeps post videos in here showing people IN-GAME doing something that violates the RoC, the response is always... submit an In-Game appeal and you guys close the thread. Problem is, no one EVER responds to the In-Game appeals. Violation of the RoC rules 1, 6, and 12 were either outright violated or partially violated when a friendly player removes the buffs of another friendly player of the same realm.
At no time should a "friendly" realm member be able to STRIP THE BUFFS of another friendly realm member. It's an ABUSE of the game mechanics and it needs to STOP.
Prohibited Conduct
==================
PLAYER MAY NOT USE THE DAoC SERVICES TO:
1.
Harass
, threaten or embarrass another Player of the Services or to cause distress, unwanted attention or discomfort of such Player, or any other person or entity. Broadsword does not condone harassment in any form and may suspend or terminate the account of any Player who harasses others. Personal attacks, such as those based on a person's race, national origin, ethnicity, religion, gender, lifestyle choice, disablement or other such affiliation, are strictly prohibited.
6.
Engage in "disruptive behavior" in
chat areas,
game areas
, bulletin boards, or any other area of the DAoC Services. Disruptive behavior shall be deemed to include, but will not be limited to, conduct which purposefully interferes with the normal flow of gameplay or dialogue in a Service area. Disruptive behavior shall also include, but not be limited to, commercial postings, solicitations and advertisements.
12.
Abuse
or exploit bugs, undocumented features,
design errors
or problems in the game collectively referred to as Problems. Player acknowledges and agrees to report all problems, errors or bugs in the game to Broadsword as soon as they are found as their continued use can damage the enjoyment of the game for all its players. Broadsword will do everything within their power to fix these types of issues in a timely manner, and will give all customers the benefit of the doubt when dealing with these problems.
... and Broadsword wants to know why they have an issue with population. When this type of In-Game activity goes on and the CSR's won't even answer the appeal, why would ANYONE want to come back? Most probably left originally because these issues weren't addressed back in the day... and, well, they still aren't being addressed today. If anything, it's only gotten worse.
At roughly 4:34pm EST today I was on Boltsfromzeus on an Alb in Molvik. Watthedeuce (who everyone knows is twozero, also on Alb) knows who it is and intentionally followed me up to the top of the tower at APK, stripped my DEX, CON, and AF buffs and possibly others. I asked him nicely in /reg to stop only to get a smart-a__ response. I purchased new buffs 3 separate times and he waited, then sheared me 3 separate times. See below:

I took a small break and got back on with iShot (Alb) about 45 minutes later. I'm over by MT and start engaging Hibs at MT.
WHILE I'M IN COMBAT FIGHTING AN ENEMY REALM... watthedeuce (again, also on Alb) walks up behind me and begins stripping my buffs.
The video below shows PROOF of his actions. At :06 seconds he casts his yellow base DEX buff on me then immediately STRIPS it. At :18 seconds he casts his AF buff on me and immediately STRIPS it. At :30 seconds he ROFLs me because he knows I'm the same character as Boltsfromzeus. If this doesn't constitute breaking the RoC, I truly have no clue why I'm still playing... and PAYING to play at that. Many other people on Alb in Molvik have expressed an issue with his ability (and others) to do this without any repercussions. So now not only do you have an issue with getting people back, you have an issue with maintaining your PAYING player-base. Why Broadsword continues to coddle these players that knowingly push the limits with game mechanics and exploits is beyond me. But I do know one thing, your player-base is tired of it. If issues like this don't get addressed soon, you won't need to worry about population issues, there won't be anyone left.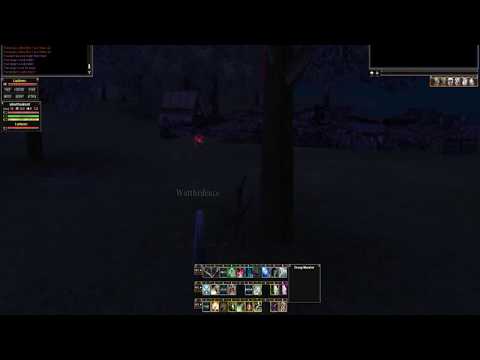 Tagged:
This discussion has been closed.