Home
›
General Board
Category "Changes that need to be made"
<!–– 1941 ––>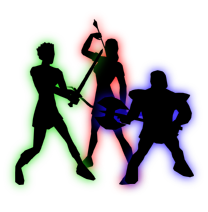 Dimeetreas
<!–– closing ID=FDP or NOFDP 2001 ––>
There's no section for this, our choices are as limited as any other DAoC board, seriously so much stuff needs filtered that having somewhere that doesn't need to be would be great, like I dont know, game developement!
A Dev board where things can be posted would be an idea. I know Devs have a lot on their plate as it were, but there are people with great ideas that play this game that don't have anything more or less to say than ways to improve the game over all.
I play HIbernia, What I have to say, changes Devs can do, and in my case, my one change for Hibernia is "DONT!". Don't ever ever ever change Hibernia, leave it as it is. Don't give it any more stupid quest series', don't do any character changes (unless it's to revert it back to pre-toa stuff). Just, don't touch Hibernia, there's nothing I can give you beyond that.
Have your fun breaking the game, when it comes to Hibernia, instead of 'improving' it, just fix bugs. I guarantee you Hibernia as a whole would love a pet pathing bug fix over ANY shaman damage shield they can put on anyone and kill all melee chars buff. They'd love a don't crash in TNN than a charge tank reinforced wearing savage 1 shot any class in the game thing. They would love a kill the three Curse Battle Group mob steps instead of Curse 1-8, instead of an area-of-effect life drain Spirit Master spell (which the Valewalker 10 second timer aoe lifedrain was removed 4 years ago because it was too over powered mind you and they didn't get Mastery of Concentration)
I'm not asking for 'god mode' like Midgard has (and yes, if they ever figure out what they have, it really REALLY is, stupidly so 'god mode'). I'm asking for a board to fix known and problematic development issues. Game balance is game balance, who cares, Broken however is broken. Provide us a place to bring to game developers on a daily, weekly, monthly basis, things that are broken or patches that will go live that just need totally /removed. Removing pve to allow crafting it instead? Really?? Like really really??? Let's just slap WoW on the cover of this game and click 'begin'. REALLY????
As long as there's a Hibernia, there will be a Dark Age of Camelot. You're doing your best to destroy it, but we're still here because we are people and people will always RAGE AGAINST THE MACHINE!!

Just let us rage against the developers of the machine by sharing with them issues that can be fixed, and for coders out there, codes to fix them

Fix bugs and people will find hope.
Put in realm timers and you'll give new players a chance to re-subscribe. Remove /use and you'll get returning players to pay subscriptions. Do both and you'll give yourself a chance to make a successful game again.
I post this as someone thinking very strongly (along with some very active leading people) to switch to a shard. I'll pay my $ here, this is where I would love to play. This game is broken, it needs fixed, Until it is, you're welcome to my money, but I'm going to play a better version of this game. The people the Developers listen to, aren't as loyal as me or the people I'm talking about, If you want help to fix things, let us, no charge, no bias, just give us a board you'll read. I guess since my buttons are 'ask a question, or save draft' I'll go with a question...
Can we have such a message board?
Remove /use on items
Add 6 hour RvR realm timer
Advertise
The first 3 steps needed to improve DAoC, everything else is a waste of time