Home
›
General Board
Guide: Easy and cheap macroing for improved RvR performance!
<!–– 1941 ––>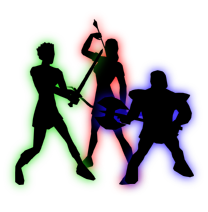 Sym
<!–– closing ID=FDP or NOFDP 2001 ––>
Hey,
I figured some people may not be aware of a simple way to improve their play and performance in PvE and RvR.
Macroing is legal in RvR and works as such for the following examples:
1. Binding enemy target ability and friendly target ability to the same button, thus allowing two commands to share one button depending on who you target. Example: single target heal and nuke on one key based on if you click an enemy or ally.
2. Binding multiple styles to one key. Example: side positional style and anytime style in that order to same button. So one press starts with side positional, and then after queues up an anytime as a backup. This is all done with one press of one button.
3. Binding one or several instant debuff spell and then a casted spell to one key stroke. Example: one button press casts instant con debuff, instant haste debuff and then immediately casts a castable DD.
4. Debuff train assisting. Example: one button activated quickbind for /assist macro, then immediately casts a body/heat/cold debuff. So every time you assist, you automatically cast a debuff. This way your MA target is debuffed before the first DD lands.
5. Switching to appropriate weapon before executing style. Example: if a shield tank that also uses 2h, every 2h style button assigned can also include a keystroke that clicks your weapon in quick bar. Such that shield slam key will press your shield quick bar slot then immediately hit slam. Vice versus if shield is out hitting a 2h style can select your 2h weapon then immediately press the style.
The cheapest way to do this is a programmable gaming mouse or keyboard as such as this Logitech 9 button mouse that costs only $19. The included software let's you bind any keystroke combo to any key for use in DAOC.
Logitech G300s Optical Ambidextrous Gaming Mouse – 9 Programmable Buttons, Onboard Memory
https://www.amazon.com/dp/B00RH6R7C4/ref=cm_sw_r_cp_api_Jtv0Ab1GECK2S
Or this one with 12 side keys for MMOs for $41:
Logitech G600 MMO Gaming Mouse, RGB Backlit, 20 Programmable Buttons
https://www.amazon.com/dp/B0086UK7IQ/ref=cm_sw_r_cp_api_Ywv0AbN7E85N9
Additionally any Razer brand mouse or keyboard allows the same using included Synapse software.
Then you just use Logitech gaming software to set your macros to whatever button you want!
Hope this helps! Further tips are appreciated!
Post edited by Sym on
Symonde (Cleric)
Symfriar (Friar duh)
Symsorc (Double duh)
Sympets (Theurg)
Symmond (Arms)
Some random mids and hibs