Home
›
General Board
Maybe arena can´t be avoided anymore
<!–– 1941 ––>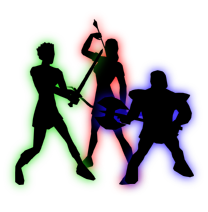 Chamie
<!–– closing ID=FDP or NOFDP 2001 ––>
When thinking about DAoC one usually thinks of the open field roaming where you can get INC from anywhere and the word arena does not sound very appealing at all. It feels however as if the game has gotten to a sad point where the only way to enjoy it (unless you are a zerger) is to play it in an arena-ish way.

This is what we are seeing in /bow solo zones and set up fights.
Personally I have been relatively unable to have fun in this game lately without trying to set up even set fights somewhere for 8vs8 or other formats. I could provide some examples of VoDs from twitch of this where fights become extremly tactical and last for 10 minutes or more.

Trying to roam however really hasnt worked at all lately. Nothing is being done to protect 8vs8 fights from being added on by zerg leaders who continue to roam EV. There was some ok action for a while but that was mostly because Hero was away meaning no hib BG that plays 6-8 hours a day (or more?)
The zergs themselves are often trying to dodge eachother because they are afraid that every time they lose people will drop out of the BG. Funny enough while writing this post Hero and Anna are playing a dancing game with eachother afraid as hell to engage one another.
I love the mechanics of DAoC, the interupt and CC mechanics alone make it the best group vs group pvp game ever made in my eyes but I see no point in playing it this dodging way.
It has become the same with 8 man groups that most 8 mans dont engage 8vs8 unless they know that they have realm mates nearby who can help them out. Im sure there are players who enjoy this kind of coward gameplay but those who do not kinda need to have options otherwise they all just quit playing which is what we have been seeing lately.

I do not wish roaming to be eliminated like we have seen in most games that have both open RvR and arenas at the same time, therefore I think it´s important that roaming should still be the fastest way to make realm points.
My suggestion for arena is therefore this:
- A random matchmaking where you can get RPs for your kills but they should be less per kill than in an open RvR zone. Adjusted so that RvR GENERALLY should be the highest RP per hour.
- An option to challenge another team, this should be a friendly challenge only though and not grant RPs or any kind of rewards whatsoever.
- An option to make friendly leagues such as drafting leagues where people get individual ratings such as in an inhouse channel in dota or whatever.

Again I wish to make clear that I do not want to kill the roaming in the game I just want an arena as an option. I think an arena would also be better for 1on1 aswell than the current /bow zones.
Post edited by Chamie on
Tagged: