Home
›
General Board
Set piece oversights
<!–– 1941 ––>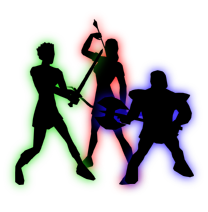 lou
<!–– closing ID=FDP or NOFDP 2001 ––>
Hello,
Based on today's grab bag information i feel like its necessary to raise some questions/concerns about imbalances between counterparts (stealther's) as it relates to set piece stats and templates.
Based on the stats - it appears the hunter set piece may of had some oversights. Please see attached google spreadsheet for a comparison between the 3 sets.
https://docs.google.com/spreadsheets/d/1GOFVeeBKmWdyrMpvnQOuXfUnw0nYreUvQfCAhrW0X68/edit#gid=0
As you can see, the hunter set piece is missing 3 pierce from the set and a defensive bonus that's typically found on the chest piece (ie. myth evade, etc).
It's illogical and i cant think of a valid reason for the hunter set piece to only have 7 pierce, while the scout/ranger has 10% in addition to a defensive bonus.
Can we get a comment on this/fix before the next patch similar to the infil set?
Tagged: