Home
›
General Board
Vamps Again...
<!–– 1941 ––>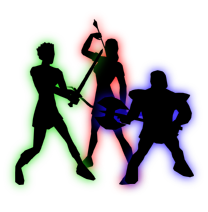 Armagedden
<!–– closing ID=FDP or NOFDP 2001 ––>
I want
@Carol_Broadsword
to chime in on this because it's literally insane. Read this post and then tell me yes or know if you think this class has gotten out of hand thanks to OP gear.
Straight up the class is broken. Vamps have always been a tough fight but they used to be manageable and I would have a 40% chance vs good vamps which is fair. With the OP gear creep they have gotten completely out of control. Most vamps are now running 7-10% Conversion in their templates, combined with their Loyalty Cloak charge and either 20% conversion proc on freezing chest, or if they don't use that, their template has 5/6 pieces that have a 230 heal proc on them AND everything else capped (I know because I've made a vamp temp just to see if it could all be fit in there and it can).
How can you kill a Vamp when you hit them with their 50%+ magic or melee resists, with 5 pieces of armor that proc 350 heals all the while your damage is so mitigated you might as well not use melee attacks for fear of their heals out-healing the last 2-3 attacks you landed?
On top of that I can powerleak a vamp 10 times in a fight and they still have enough power to spam all (literally all) of their spells and get the pet up 2-3 times after I kill it. I've also had plenty of fights where I am powerleaking 4-5 times in a row, without a vamp hitting me AT ALL, and they are claw spamming the entire 4-5 rounds of combat and beyond...
Of course there are a handful of other OP classes in the game that need some tweaking but they don't bother me as much as vamps
Post edited by Armagedden on