Home
›
General Board
Recommended Character for New Player
<!–– 1941 ––>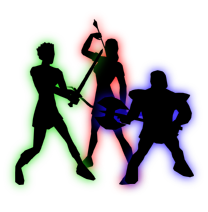 Rhizz
<!–– closing ID=FDP or NOFDP 2001 ––>
Hey all -

I played this game a little bit when it first came out, but have been away for a long long time. I've been playing around with a couple of classes across all realms and having a ton of fun. With that said, I'm concerned about my inexperience.

1.) Any recommendation on classes that are newbie friendly (Any realm)? I'm actually not concerned about the difficulty of the class, but how easily they can perform their role in a group? For example, I normally play support classes - but if I screw up it might be dunzo for the whole group.

2.) How long should I stay in battleground getting the feel for my class before shooting up to 50? My main concern is people wont be patient with new players at 50, meanwhile in BGs people have been pretty cool so far.

thanks and appreciate your help!
Post edited by Rhizz on