Home
›
General Board
Scripting & Macroing IS against the official COC!
<!–– 1941 ––>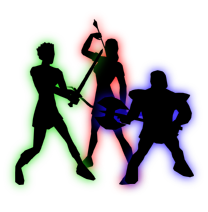 weily
<!–– closing ID=FDP or NOFDP 2001 ––>
And here is the quote from the present Daoc Code of conduct:

"13. Use any scripting or macroing tools, hardware or software.

14. Use any game hacking/altering/cheating software or tools. Use of these types of programs will result in immediate termination of the Account and may subject you to civil and/or criminal liability."

SO WHY IS EVERYBODY DOING IT?

AND WHY DOES EVERYONE SAY IT'S OK?!?

Please Broadsword: act!
Post edited by weily on
Tagged: