Home
›
General Board
A few Newb questions. (crafting)
<!–– 1941 ––>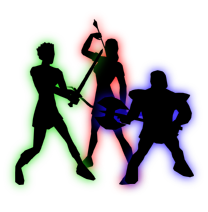 Gryfflet
<!–– closing ID=FDP or NOFDP 2001 ––>
I'm new (actually, I played LONG ago, but I've forgotten everything and so much has changed) and have a few questions regarding crafting.
1. How useful is it? Should I craft my own weapons/armor? Do I need to or will I get replacement gear questing?
2. Is it a grind? I seem to remember crafting being a pain in the butt.
3. How do I get crafting materials? Gathering? (can't seem to find any gathering trainers or nodes)
4. Any other advice, crafting wise? I'm 2 days back into the game and I'm completely lost.