Home
›
General Board
What is IRC doing, that you can't?
<!–– 1941 ––>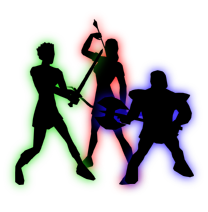 Leoj
<!–– closing ID=FDP or NOFDP 2001 ––>
So the question I pose to you, all realms; What is IRC doing that you can't? Why are they the only group flat rolling the BG's of each realm? If told not to go for a relic or we will swap realms and stop you; Why can't you overcome one group? They seem to be casting while running, being hit (without MOC'ing) thru melee or magic, not take damage below 5%. All these things we observe in game and they seem to be the only ones who know how to do it. I asked Xuu one time, he said "Don't play a caster". Doesn't seem like he's up for sharing to see if anyone else can compete. I understand it's seems like easy mode and I'm sure there some exploits in there somewhere if not a hack just an exploit they are using without letting BS know so they can't fix it. Well that's my two cents worth of questions for you all. If you want something done about it you need to let those in charge,
@John_Broadsword
@Carol_Broadsword
@Lea_Broadsword
, know so they can observe it and fix it. Yeah some will say I'm salty about them but if it's not worth going out and can't open a tower or keep before getting rolled in three shots with them on, might as well not even play. Ohh well I want to know your thoughts and experiences and would love to hear some tips from the IRC crowd. Thanks all.
Leoj line of characters Alb
Follytrolly line of characters Hib
Sitruc line of characters Mid