Home
›
General Board
Population on Realms
<!–– 1941 ––>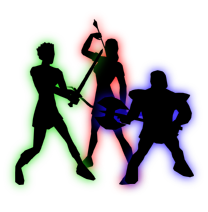 Koxicain
<!–– closing ID=FDP or NOFDP 2001 ––>
@Carol_Broadsword
@John_Broadsword
I am starting to get sick and tired of Hib always being overpopulated and Alb/Mid gains nothing from it.
Its possible to get some good 8 man going for maximum 2 hours before you will get zerged down all night.
As soon as Hero logs on he will have 40 people running with him half hour later 80 people. While mid and alb will be sitting around 30-40 on a good day while hero is on.
Its not only that hib is overpopulated but as soon as you try to get a relic back you will be up against realm jumpers. 15 Mins timer to change realm is waaay to low. Set that to an hour as minimum. Hibs have now had most relics for months and it is impossible for us to take it back due to the population of hib and the realm jumpers.
I have been in multiple attempts on hitting nGed on mid while EV and everything else was dead due to our zerg we would try go for the relic. When we try suddenly there would be the same numbers we have in our BG waiting for us.
Midgard has been the most underpopulated realm for a long time and still is they have the most nerfed casters.
Runemasters bolts used to be good, now they are barely even worth putting on the bar to use.
Spiritmasters pet used to be good but has been nerfed waaay too hard or just forget to nerf the chanter pet?
Bonedancers cant really talk about since i've never played them.
Warlocks hehe. The most nerfed class in the game i really dont need to say anything about them
Please do something about the population on each realm. Im tired of fighting over twice the numbers in hibs and albs.
And increase the timer for switching realms to 1 hour. 15 minutes is way to low.
Increase the timer to swap realm?

30 votes

Yes

83.33%

No - Come with a good argument to why not

16.67%