Home
›
General Board
Goodbye my friend.
<!–– 1941 ––>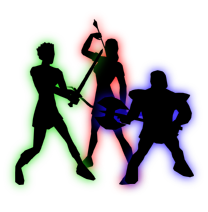 Goodnight
<!–– closing ID=FDP or NOFDP 2001 ––>
I don't know if this is allowed. But this is the most depressed I've felt in a while.

I have played Dark Age since I was 10 years old, I am now 28. I'll never forget seeing it on Portal and knowing i needed to play!

My entire life I have played Dark Age of Camelot and I can remember different parts of my life with DAOC being in each. I remember SI, TOA, NF, Catacombs, Lab and Classic server coming out. I remember every 50 that I ever got, every guild I was in, every server and cluster, and every friend I made along the way.

In so many times of my life this game has been my best friend and I've played the game through so many crucial points of my life. This game was there to take my mind of school, to take my mind off a failing marriage.

[edited] to see my aging best friend again.

When I saw BS release EC I was so happy! New life and been brought to my childhood and adolescent companion! But as I read the restrictions I began to feel morbid.

I thought it may be a rush of judgement but as I attempted to play today I sat and stared at the grim.

The execution of EC has been horrid. Perhaps one of the worst moves I have even seen in an MMO. The restrictions are far too complicated and even unplayable. I can't enjoy any time on my characters (the ones I am even to log on with) Why couldn't a system like ESO be executed? It seems so simple.

So here I am. At the end of the line and I finally am confronting the end. My best friend is dead and I will never be able to spend a proper night with it. I will never meet the people I use to.

I think for the last time in my life I stood in Camelot. Good bye Albion. Good bye Hibernia, Good bye Midgard. Good bye Dark Age of Camelot. You truly meant so much to me.
Post edited by Driralin on