Home
›
General Board
I have 2 scouts on my account. 1 I can play, the other I cannot.
<!–– 1941 ––>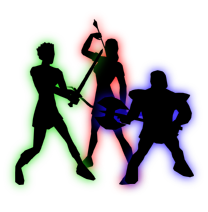 razor667
<!–– closing ID=FDP or NOFDP 2001 ––>
Do I have to meet ALL these restrictions? I am wondering if on my 2nd char I didn't leave my computer on long enough to get 7 days of idle play time time
. That would be pretty sad... I know this is the first day of Endless Conquest.
On the FAQ it says.
Returning Endless Conquest accounts can access all classes on characters that meet or exceed the following restrictions:
The character is level 15 or above
The character has 7-days of in-game play time or more
The character was created on or before the launch of Endless Conquest
Post edited by razor667 on