Home
›
General Board
Endless conquest first impressions
<!–– 1941 ––>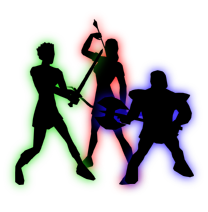 Brut
<!–– closing ID=FDP or NOFDP 2001 ––>
So far so good population is up quite considerably action eu time was very good.
Plenty of groups about a lot of small man running about and solos.
Love the new armour sets no excuse not to get into action straight away for any toon.
Noticed that bomb groups are making a return which I think is a good thing as well.
The mez changes haven't had a negative effect on gameplay and generally quite optimist on direction of game.
My only gripe is the change to the rp quests I think there was nothing wrong with the old system but saying that still made pretty good rps.
All in all I'd give patch 8 out of ten still some tweaks but right direction nice to see lot of old people back fun times.
Tagged: