Home
›
General Board
Just a quick goodbye
<!–– 1941 ––>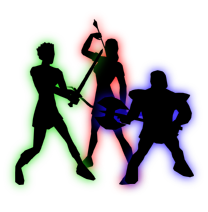 RonELuvv
<!–– closing ID=FDP or NOFDP 2001 ––>
I just wanted to say thank you to BS and all of the players I have played with over the years. I have chose to quit playing and have sold my account. If anyone that used to play with me or against me see's my ranger or other toons out there it is no longer me. I wish you all the best of luck and more than anything I hope that this game continues on and provides more people with similar happiness that this game has given me over the years. A special thanks to
@Carol_Broadsword
for always being so helpful with any random questions that I have had in the last 3 years and another special thanks goes out to
@Sleepwell
for coming back to Live with me 3 years ago. Keep climbing those RR's buddy! I also wanted to thank
@Fateboi
for helping me and Sleepwell get back into this game and for all of his help with me as a returning player. Thank you to all of the players that I have played with and against for providing me with so much fun. Just a few that come to mind are Kat, Damien, Rob, and Snailyn.
I will miss you all and I sincerely hope that no returning or even new players coming back will take this as a reason not to come back. It is a great game with a great community. Give it a shot for yourself and don't let other peoples opinions influence your decisions. What is one persons trash is another persons treasure.
Good luck all and happy hunting!
Sincerely,
Pocketzack
Post edited by RonELuvv on