Home
›
General Board
solo BP quests for returning/new player give too few reward
<!–– 1941 ––>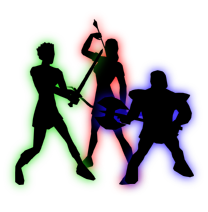 Adeera
<!–– closing ID=FDP or NOFDP 2001 ––>
Am I the only one that thinks that these quests give way too few BP? It's actually much easier to get bp with a already established toons via pvp kill quests. For new/not competitive characters only the supply / doppelganger are an option (outside of zerg). Now both supply quests weekly give 60k together, while the average high end item costs around 250k-400 + 2-4x 15k - so around 300k. This alone means 5 weeks for a single item ... to me that's really too slow.

-Supply (ruined area) + suplly (EV) should give you nearly enough to buy one receipe. Then another one to buy the rest of the ingrediance.
-Further the doppelganger quest should be split into 25 doppelganger OR the 3 lords to give another solo option
-make all three quests without limit (not daily, not weekly)
-make sure the traveling merchants don't have these rediculous prizes, a returning player cannot pay 100p+. Between 10-40p should be a good range.
-give an pve alternative -> use the old mainland and SI quests (45+) to get currency to by the receips. Solo "casual, not competitive" player need a way to proceed on their own.