Home
›
General Board
Classic Server and Ywain's Future
<!–– 1941 ––>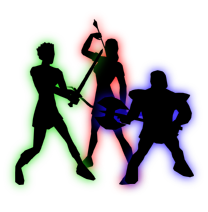 Komaf
<!–– closing ID=FDP or NOFDP 2001 ––>
From what I've read of the mention of a late, first-quarter (2020) vote on a classic server ruleset, it seems that BS is stating they aren't 100% focused on the alternate server itself, insomuch as wanting it to be a starting ground for players intent on transferring their character(s) to Ywain.

Now, there's a particular alternate server that (before it introduced ToA and reinvented the original mass exodus) was doing quite well even (gulps) during North American, USA time. If BS really is going to bring back a classic + SI + housing server, is it possible they will focus on that server as a standalone from Ywain? I think it's only fair to say that returning players would be returning not for what Ywain has offered, but the classic + si + housing DAoC many of us have missed for years...decades, really, lol.

Here's the quote from the devs, if anyone missed it:

"While alternate servers may seem like a shift away from Ywain in the short term, in the long term they will be another boon to the game as a whole and to Ywain. New and returning players alike will have a chance to start fresh on the new servers, learn or re-learn the game, gain realm rank and eventually transfer over to Ywain with their established characters, which will continue to grow Ywain's population over time. In addition to the momentum from Endless Conquest and this future momentum from these alternate servers..."

I would love to part of the mass invasion of players (that 1-3k we saw on that other server surely proves it's possible to really do better)....but not if it's just being used as a boot camp for a Ywain transfer.

Any opinions? Thank you.
Tagged: