Home
›
General Board
Incentivize BG leading?
<!–– 1941 ––>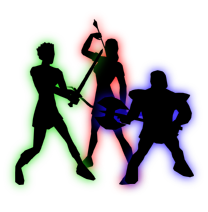 Mace80
<!–– closing ID=FDP or NOFDP 2001 ––>
One thing I have noticed is that leadership = population. The past few months it has become very obvious that if/when a BG is running regularly the population of that realm is healthier. When Rescu was sick a couple of weeks ago Alb was pathetic.... Mids recently have struggled.... but with Rescue's recovery and with Gavner now leading on weekends we've seen some resurgence.

My question is.... should BS incentivize BG Leading....maybe offer discounted accounts as a result? It is a thankless job but so vital to the health of our game!
Tagged: