Home
›
General Board
Memorial Event for Nugget - Today Oct 6th
<!–– 1941 ––>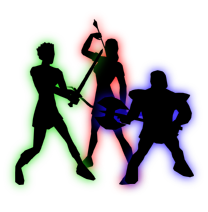 Driralin
<!–– closing ID=FDP or NOFDP 2001 ––>
We received an e-mail from Rescu about a memorial event for Nugget today (October 6th), and here's what he wrote:

"We've lost a player in the game, and I'm inviting all realms to come and participate.

I'd like to invite the other realms to Starlight Lake.

Ed Aniolowski - Aka Nugget - Saints Without Mercy - passed on 10/4/2018.

Saturday at 6:00 - 6:30 PM EST, Saints Without Mercy will be putting together an event to honor him and say goodbye. This is a peaceful gathering, a request for no fighting during the event. We come in peace, we leave in peace.

Again, Info is below for all :

In Honor Of : Ed Aniolowski
Main toon name : Nugget - Cleric
Guild : Saints Without Mercy

Date : 10/6/18
Time : 6:00 - 6:30 EST.
Location : Starlight Lake

I will be on Rescu for the event. "
Daoc Moderator
Main Forums
Join the official Daoc Discord:
>> HERE <<
Subscribe to the Newsletter:
>> HERE <<
Join our Devs/Knights on Twitch:
>> HERE <<
Tagged: