Home
›
General Board
Returning player - how to make coin
<!–– 1941 ––>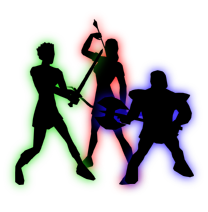 Ilumivari
<!–– closing ID=FDP or NOFDP 2001 ––>
Hey guys. Havent been around for a couple of years and that's why I'm a bit lost.
I originally played on Camlann and want to find my way back to Ywain, mainly focus on Hibernia for the now.
I read a couple of threads here and there and got some ideas of what one can do to make coin... but I lack the details.
About me: I got 2 accounts running: the first has a Vamp and Druid. The other has Ench, Eld, Menta, Bainshee, Animist, Bard, Druid, Ranger. (chars dont really matter as they are 50 so fast these days)
EU timezone
My goal is to temp a couple of my chars (and 3 friends) so I need lots of coin.
Anyway .. here is what I already know or read:
Spellcrafter (made a couple plat in the last few days)
DF and trinket (is this still a thing? Do the hibs have DF at times?)
Aurulit. It did change at some point and is now a good thing, right? Where can I get it?
Otherworldly stuff - It seems there is a questchain (raid?) to get this. (gotta check this out today, as there is a raid) is there stuff I can farm solo or in smallman?
doppelganger - these are rares in the pvp zones that can be farmed, right? is it worth to farm them?
There sure are things I missed and I would be glad if you enlighten me

Could you list some spots which I can do solo (chars above) and in a 5man and maybe rank them by profit?

so long...