Home
›
General Board
Returning Player of a 15 year hiatus
<!–– 1941 ––>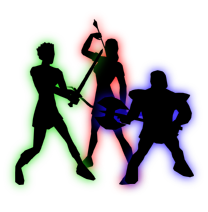 Hammersack
<!–– closing ID=FDP or NOFDP 2001 ––>
Just re-upped my account about a week or so ago after a 15(sh) year hiatus. Transferred my chars to Ywain per the instructions provided. Loaded up thinking that I would just goof off and see what's changed. One thing led to another and I ended up making a couple of new chars.
Leveled to 50 in just a few days(quite different than what I remember of being several weeks).
I started at launch on Pellinor, and played for quite a few years. Had the first rr12 warrior and healer there. So much has changed and I feel a little lost; template-wise, new items, bounty point items, mithril, etc.
Is there any material out there that I can research that anyone can recommend that encompasses the game of current? My main focal point was always RvR, but it looks like, from what I gather, that the options are limitless. Back when I played, we just crafted weapons and armor and fit them into a template, but it appears that there is not much of a need for that anymore. I'm really confused.

There is a ton of data out there, but it's jumbled up with old data and it's easy to go down a rabbit hole only to find out that it is irrelevant now.
Any recommendations or suggestions on some good material to help me get caught back up, is appreciated.