Home
›
General Board
New 50. What am I missing?
<!–– 1941 ––>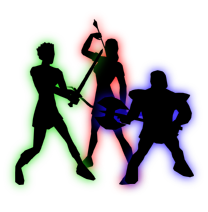 Wulf
<!–– closing ID=FDP or NOFDP 2001 ––>
I'm sure these returning player questions get old but I have to ask.
Anyways I went out to NF and got absolutely mauled on a couple of my 50s...
So being that I have low resources and the fact that I was getting downright starched to the point I felt as though I was missing something completely... I decided to roll a new toon and level from 1 and kind of re-learn.
Well, I am now 50 and started running driftwood quests and ATTEMPTING to kill doppelgangers before a R10 stealther murks me and I have to say... driftwood quests are TRASH compared to the old running supplies quests... no xp, only BPs and the scrolls for xp you can buy give terrible xp.
Is this just how level 50 is if you aren't guilded or grouped up now?
At the rate I'm going I'll maybe be CL 15 in a week or so if I don't just call it after being slaughtered with a 0 kill count repetitively... THEN I can start saving bps for my temp because no-one runs stuff anymore from what I've been told.
Am I missing something here or is this just how the BPs for everything system works now?