Home
›
General Board
Anyone else noticing alot less casual players since EV changes?
<!–– 1941 ––>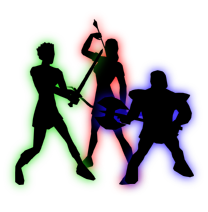 Stoopiduser
<!–– closing ID=FDP or NOFDP 2001 ––>
Title says it all really.
Is it just my perception or is there is no place for the people hiding from zergs and just trying to leech rps?
EV Towers were a good place for trappers and the people who kill them.
What about the casuals? What is there left for them to do?
Zerg? not enough fun or maybe to boring.
8v8? nope not good enough to survive or get a group.
1v1? nope all the l33t soloers are just killing anything that moves or they dont know as they have been starved for action for so long.
To quote Vocalism and few others in the
#solo
channel:
[7:59 PM] CosmoDome: then start taking names
[7:59 PM] stonie: Just hit people
[8:00 PM] stonie: It's RVR
[8:00 PM] CosmoDome: seriously you guys still have this belief people are going to all turn on you for not bowing
[8:00 PM] stonie: Don't need to stand around for approval unless you know them
[8:00 PM] stonie: A 1v1 is a 1v1
[8:00 PM] CosmoDome: this [deleted] is great yall just need to get these old nethuni perceptions out of the way
I hope this is not a sign of player numbers being run into the ground for more 8v8 action at the expense of casuals.