Home
›
General Board
Login screen % bonus
<!–– 1941 ––>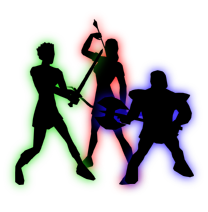 Vrisslar
<!–– closing ID=FDP or NOFDP 2001 ––>
Maybe its just me being odd here, but the login screen % bonus annoy me at times. ( Specially because those % send some returning friends thought process in the wrong direction, during its time )

Like today at 19:30 CET you log in and see the following:
Alb 55% --- Hib 0% --- Mid 40%

It makes it seem like Hib is the biggest steamrolling everyone ( what might be true for NF) , i guess that to some it might be discouraging when they log in, here im thinking mainly about new or returning players, who might not know that the NF bonus are based on NF population numbers and not total realm numbers.

When you then take a round on the realms and do a /who and a /who NF you get the following.

Realm - /who - /who NF
Alb 194 74
Hib 203 114
Mid 234 84

I was wondering would it on the login screen be possible, to show more detailed information.

Like each realm on the login screen displaying, lets take alb as an example:
Bonus: 55%
Total: 194.
NF: 74
Stats updates every hour.
Or
NF Bonus % ( Based on RvR player count, % updated every **** )

Or just remove the % from the login screen, as the /who information to me atleast, make it seem like people dosnt join a realm to enjoy the RP bonuses, as the majority of the bonused realms players seem to not be in NF ?

If this realm bonus system, are going to be used on any classic servers broadsword might make, i guess the more detailed information would be a benefit to that server too, specailly in the start up phase where new / returning players are picking their main or only realm whatever playstyle people prefer.

Im aware that the information about the % can be found on on the internet if searched for, sometimes its just easier if whats inside the tin can is listed on the tin can.
Post edited by Vrisslar on