Home
›
General Board
The sacrifice of the battlegrounds for the greater good?
<!–– 1941 ––>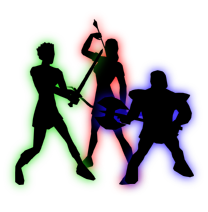 Almhin
<!–– closing ID=FDP or NOFDP 2001 ––>
Hi there, why are the /xp off and /rp off commands disable on EC accounts?
As an old BG player (thid/molv/cv) it was my one and only disappointment when i read the EC accounts restrictions.

In my opinion, the BGs's status is a general matter when it comes to the global state of the game.
Maybe players who like NF and hate BGs are scared that if EC accounts can use the xp/rp off commands then the action in NF will dramatically decrease or even die? But instead it might revitalize the game, who knows?
Maybe, maybe not. Let's try and see if it's not too late to revive theses places in which epic DAoC battles took place?

I can play my old level 50 characters for free (/play required, RR cap, CL abilities disable).
But I cannot play my old level 24/39/49 characters for free.
I mean I can log on them but I cannot PvP with them or they will xp/rp out of the BG unless i pay a sub or a potion. I cannot create action with them, they are kinda trapped because of that restriction.
Give them some other restrictions (/play required, spendable RR points cap : 1L2/1L9/3L0?) but allow me, my friends and all the BGs lovers to play our old characters for free, please.
Right now there's no point for players to pay to play in the BGs because there is no action and it's probably due to the xp/rp commands being disable for EC accounts.

Nowadays action in BGs is almost dead whether it's during EU or US primetime.
Why would someone pay a sub or a potion to play there?
Bring people back by allowing the use of xp/rp commands on EC accounts (and add some restrictions in addition to the 5 classes available for new characters).

Are you worried that if you do it, players will play in BGs for free and the ones that are currently paying a sub will stop to do so?

My friends and I won't pay to play our BGs characters because of the lack of action but with some action we will gladly play the game and spend money on race/sexe changes and skins (maybe sell some cool mounts that can be used in the Bgs).
And who knows if the action is decent enough maybe we will pay a sub to get rid of the restrictions.

The real question is : Will you gain money or will you lose money by allowing EC accounts to use xp/rp off commands?
I don't know the answer, but as it stands BGs are dead and it's a bit sad considering how many good memories some players have of them.

We need a base of people to generate the action and we need the action to bring back more people.
You might get the base by allowing the use of xp/rp off on EC accounts.
You must think that by doing so you will put NF's action in danger. Otherwise why didn't you try that solution earlier?
Battlegrounds were sacrificed for NF to thrive survive, this is the only reason I can find for the restriction of the xp/rp off commands on EC accounts. But is this reason legit or is it just an assumption?
The purpose of Endless Accounts is to motivate people to play the game, restricting the xp/rp off commands does the opposite.