Home
›
Support Forum
Cursed Life Gauntlets - incorrect delve - wrong item crafted!
<!–– 1941 ––>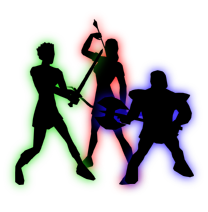 Mythiey
<!–– closing ID=FDP or NOFDP 2001 ––>
Hello,

This morning I spent 4hours grinding my friar thought the bounty point quests to get enough BP to craft the "Cursed Life Gauntlets (Chain)" for my reaver.

i get there, and I delve the craft on the bounty crafting menu, selected the CORRECT recipe to craft the chain gloves... i craft it and in return I got given the Plate version!

I checked 5 times that I was crafting the chain ones, each time I said chain, and I got the plate version! this system need to be changed to show what each one is!!

for example...

Curse Boots - each craft is separated out into Cabalist, Cleric, Mauler.. etc..

Curse gloves, a list of 50 gloves with no information on if its chain, plate, cloth, leather etc...

Because of this system I now have the wrong item even when I know with 100% certainty that selected the chain gloves!

Charater - Decyptoc
Class - Friar
Ywain 1

Item selected for craft - "Cursed Life Gauntlets (chain)"
item received from craft - "Cursed Life Gauntlets (plate)"

once again, I put an appeal in with no response in a timely fashion.

Tagged: