Home
›
General Board
Returning player assessment
<!–– 1941 ––>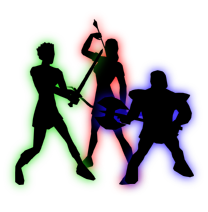 MrZerg
<!–– closing ID=FDP or NOFDP 2001 ––>
Prior active dates: Spring of launch 02' to launch of classic servers vicinity 05 or maybe 06

Bottom line up front:

If you enjoy PvE, then the game still has a lot to offer you in ways of working as a team to accomplish a goal. Low population may be a challenge, because most people won't be actually playing a new character, but simply power leveling it in some way instead.
If your goal is to RvR, however, then you are probably in for disappointment, depending on the type of char and style you like to play.

PvE: The good
- The ability to level a character to 50 has been improved immensely. Hardcore power leveling can create a 50 in a weekend or faster. Solo players can use quests and such to level a char to 50 in maybe a week? Two?
- Transportation around the realms has improved due to the use of channelers and hasteners scattered around in the various towns.
- The ability to obtain cash and equipment for temps has improved. This is largely due to the Otherworld and Curse quest series, however there are other ways players can obtain items and cash, such as ToA bounty quests and bounty crafting.
- Bounty crafting is an excellent solution to obtain high value kit for templates.
- The ability to buy ML's, CL exp, and artifacts with BP's is an excellent option.

The bad
- Many broken and / or buggy quest lines.
- Loot and item tables haven't been adjusted throughout the realms, creating a bottleneck of players trying to farm the same spots for current gear, and being rewarded with garbage for venturing into once "epic" dungeons and other non-adjusted areas.
- Most high level RoG items can no longer be used by lower level characters making them worthless for anything but salvage.
- Pathing issues for pets abound and make some places practically unplayable, like PoC or Galla.

RvR: The good
- The "looking for group" feature is nice.
- Quests in the frontiers offer opportunity for players during off peak hours.
- It's still possible to have fun in a "pick up group" for small scale, or in a zerg. POSSIBLE being the key word.
- Support classes have new tools that help them do their jobs more effectively, so players that like support characters should enjoy the RvR environment.
- Casters also have been given more tools to help them survive and cast.

The bad
- Melee characters of all types have had their damage nerfed by greater resists and ablatives, by a greater access to stealth lore and stealth lore buffs, and the destruction of archery in favor of "magic" damage instead.
- Tanks are tougher to kill, but easier to escape from due to greater CC options available, and the many ablatives that reduce or outright eliminate their damage.
- Archery damage is largely ineffective for anything but interupts and PvE due to ablatives and resists. This leads to the need for archers to form stealth zergs in order to be effective.
- Stealth zergs by assassins are largely a product of additional stealth lore options for vis chars, and the reduction of melee damage effectiveness.
- Player population is low and peaks twice a day with the formation of zerging battle groups that make doing anything other than joining the zerg largely unprofitable and unrewarding.
- Cross realming players have a negative impact on RvR by generally bolstering the side with the higher numbers, instead of assisting the underdogs for RP bonuses.
- Realm rank disparity leaves little options for new players / characters other than to join a zerg until they can achieve enough realm rank to fight at the smaller scales.
- Crowd control still largely dictates the results in the field. Whichever realm lands the first CC, and has the most CC in the form of mez/stun/root/disease/snare, is generally going to win 90% of the time.


End statement

I will not be renewing my subscription, and would not recommend a subscription for any player that enjoys melee classes of any type, including stealth. However, those that enjoy the support roles or ranged casters might enjoy the changes I observed, though the player population will still be an issue.