Home
›
General Board
Old player come back - Some questions about my old gears
<!–– 1941 ––>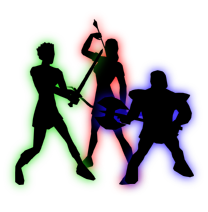 Mihara
<!–– closing ID=FDP or NOFDP 2001 ––>
Hi !
I used to play DAoC like .... 18 years ago xD (ok i'm old :x )
I'm just soooo overwhelmed with free gear / old gear etc...

I stopped to play after New Frontiers ... so all my gear was crafted (full arcanium qua 99%/100% for pvp) and others are from altantis (like Guard of Valor lvl 10, Belt of the sun lvl 10, crocodile tear ring lvl 10) ... etc + my old coruscating harmony set on my minstrel.

Is all of these gear are still good or I can put them in the trash ? lol

My inventory is full and I don't know what to do xD

Thanks for help !