Home
›
General Board
Issue Broadsword needs to fix? Or am I being QQ'y
<!–– 1941 ––>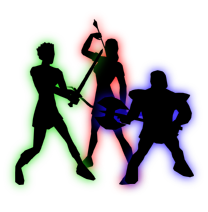 Armagedden
<!–– closing ID=FDP or NOFDP 2001 ––>
Read, then Discuss: Are fully buffed pets too tanky... and should pet heals be LoS only?
@Broadsword
just nerfed spreadheals by increasing the cost and obviously it was a great idea. The whole reasoning behind it is so you can't heal without LoS very well..
Now what about classes with pet heals? Today I was fighting a chanter and ran into a corner away from nukes. Chanter just stuck fully buffed Campanion pet on me. I was hitting chanter pet for 40-50 dmg with melee, chanter pet was hitting me for 300-400. Chanter just stood hidden elsewhere while I battled the pet where, if i wasn't on a Valk the pet would have 1v1'd me too easily.... I would get pet down below 50% rather easily with windmill chain hitting for like 400, but chanter would just spam heal spell. Me and pet definitely battled it out till we were blue in the face, then I ran to find Chanter but he got killed by something else...
Are charmed/summoned pets OP vs melee toons? literally hitting with melee damage for 30-50dmg, but if i was a caster I could nuke pet for like 600-800 and 3 shot it.. There should be a middle ground for buffed pets being so tanky vs melee and so squishy vs casters...
****Also, Pet heal should be LoS just like all other single target heals.