Home
›
General Board
Frontier Design for new server? OF, NF, or new?
<!–– 1941 ––>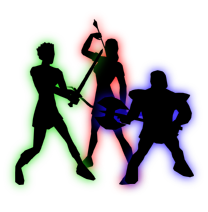 Shoke
<!–– closing ID=FDP or NOFDP 2001 ––>
Hey all,

Just dedicating a thread to the frontier side of the potential new server. Basically, would you rather see OF, NF or look at BS to re-design the frontier?

It would be nice if we could list what we liked in OF and NF and what we disliked in both aswell so that a final solution might emerge that could satisfy most of the population.

OF Pros:
- Unique terrain on each realm. All three frontiers were significantly different visually and in terrain elevation and how they play.
- Predictable travel routes, from border keeps to Uppland/Emain/Hadrian for the local realm, portal keeps with mile gates for the other realms.
- Size was smaller

OF cons:
- The run for the home realm, vs the "attacking" realms having their PKs right next to each other
- Being kept hostage in your PK if a zerg decided to camp the milegate, stealthers camping MGs, basically the mile gate camping
- The elevation and the hills are too much, lots of LoS issues
- Keep design, just small, uninteresting keeps for attack and defense.

NF pros:
- Uniformity of the terrain makes it that all three realms are equally usable. Not one preferred zone like Emain in OF while Pennine mountains were unusable
- Keeps and siege is more interesting
- Porting and boat routes (to some extent)
- Middle zone prone to group v group action (where zergs don't really have objectives to do there)

NF cons:
- Bland design (everything is brown)
- Too large for the current Daoc Population
- Porting faciliates movement too much, difficult to run into people
- Coast guarding and bridge camping


How can BS design areas and objectives that can be relevant for solo, smallman, groups and zergs? How can they design the map, think of objectives so that everybody gets their action without separating players too much?
Post edited by Shoke on