Home
›
General Board
NPC for Cursed and Otherworldly Credit Removal.
<!–– 1941 ––>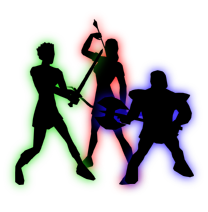 Dyn_Nothgrim
<!–– closing ID=FDP or NOFDP 2001 ––>
As it stands right now you have to do the whole campaign to get gloves/helm once.
I think there should be an NPC added that will remove all of the campaign quest credit from you to be able to do the quest again.
As it stands right now if you make a template select your gloves and down the road make a better template with separate gloves. You have to level another character in order to get another set of gloves which is just too time consuming and doesnt allow for previously templated chars with high rr to help on a raid.

Alternatively letting us turn in our rewards for a different set would be nice as well.
I think this would be a fine change because it doesnt really hurt anything. All it does is allow people to get more gloves/helms with chars that already have templates/RR rather than having to just level a fresh 50 in kings gear.