Home
›
General Board
Confused on classes for EC
<!–– 1941 ––>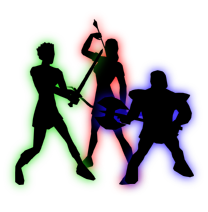 Rokal
<!–– closing ID=FDP or NOFDP 2001 ––>
Hail and well met, all.

I thought if a returning player's non-EC enabled characters were above Lv 15, with longer than 7 days played, that I would be able to play them?

This doesn't appear to be the case. Every one of my characters, EC and non-EC, were created within the first week of Gaheris going live, (I started when DAOC went live), well over Lv 50, and well over 7 days played.

How come all the non-EC characters say Subscribe not Play?

Did they change this but not update the FAQ?

Thanks for any insight you may be able to provide.