Home
›
Support Forum
Endless Conquest Problems
<!–– 1941 ––>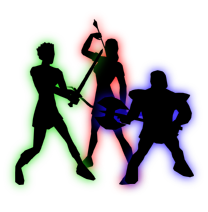 Defrag
<!–– closing ID=FDP or NOFDP 2001 ––>
I have a couple of problems:

1. One of my old accounts from GOA days is showing as "Closed" still within account management (my other 3 accounts show as open and Endless Conquest status). The account dates back to 2004. Were old GOA EU accounts not included? The account username is "nat3s".

2. I can't login on all my 60s, pretty sure they all have >7 days played. For instance my old main a 60 bonedancer which is templated out and has MLs, requires me to subscribe, but my 60 Shadowblade which I didn't played as much is fine. Some of my buff bots are fine, others not. How do I verify which have >7 days played?

Is the 14 days free still a thing for resubbing or is it either resub or not now? Without the 14 days to give the game a try again it's a bit of an ask to get me to resub. Was hoping Endless Conquest would allow me to play my old 60s, bit disappointing as it could have brought players back.


Tagged: