Home
›
General Board
Just a few ideas for RvR...
<!–– 1941 ––>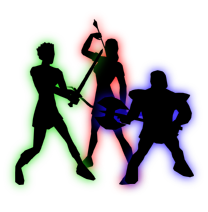 RonELuvv
<!–– closing ID=FDP or NOFDP 2001 ––>
I have posted most of these on Postcount, but figured I would throw them out here as well. I don't want to talk items or class balance, I just wanted to throw out some fairly simple suggestions that I think can improve the RvR experience for all players and play styles.

1. Make an area in EV similar to Moy, Trelle, and Folleys. You can put it at the far south end of the island since that almost never gets used. By doing this the solo's would now be able to port to all 4 continents, and it would give any people farming around EV another place to check out. It would also help by giving another method for players to get to EV.

2. Put the old supply crates at the new areas (Moy/Trelle/Follys) and move the current repair supply crates to a more low RR friendly spot. As it stands now I honestly feel bad for low RR toons trying to do supply missions to get their ML's and CL's. Low RR's going to the solo areas to get these crates is like a deathtrap unless they get lucky and lately EV docks have also been tough to complete these missions. The crates needed for this should be moved back into a keep or maybe another area closer to the mazes. By putting them in the solo zones you are asking low RR solo/small man's to run into areas filled with high RR players that have a hard on for getting some kills towards their credit. I'm speaking from experience here as a high RR ranger who will kill anything he comes across for another kill towards my mission credit. Also, by putting in the old supply boxes it would still give players that are in the solo zones something to do while waiting for other players to show up. By the "old supply boxes" I'm referring to the ones that used to be by the keeps that would give alchemy ingredients, wood, scales, etc.

3. Revamp the shard system. Many of these items are completely useless. Get rid of these useless items and put in some more useful items from OW. The idea of these shards was that as low RR players did these missions they may get some items they need for a template, but there is only a few items that most people use now that they can get off of shards (Ring of Granite, Warshadow Bracer, Arcane Weapon) and the rest is pretty much junk. I'm not saying make all OW items available via shards, but you could delete items like Diamond Necklace, Sharkblood Bracer, Megaladons Cloak etc and replace them with OW rings or belts or whatever.

Post edited by RonELuvv on