Home
›
General Board
Returning players LF Guild / Want to ramp up so I can enjoy the game
<!–– 1941 ––>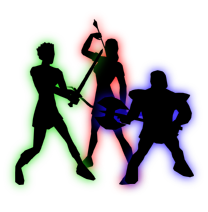 BamRenatus
<!–– closing ID=FDP or NOFDP 2001 ––>
Hi,
I just created a new account to experience DAoC for the 3rd time.
1st time when i was 14 for about a year,
2nd when i was around 21 for about another year,
And now i'm 32, i'm back and everything just feels so archaic... maybe I just got old.
Anyways, I also brought a friend who has never played before. I have been telling about this game for abut 15 years and he has finally decided to come try it out. Problem is its been a struggle to ramp up, we tried following some tips and suggestions from forums online and ended up on a wild goose chase for kill tasks that we were never able to find.
I don't have very high expectations. I think we just need to integrate into the active community and have a channel we can talk to players in, ask questions, feel like we have some kind of direction in where to go or what to do.
Here are a few points we struggled with:
- Where to EXP,
- Do people even make/join EXP parties? or just solo/duo to 50?
- Gearing up?
- Did we just pick a dead server? (Ywain4 (was recommended))
- we ran around for 2 nights and didn't encounter more than a couple of other players, Global chats are extremely quiet, No one responds in Mularn Protectors... are there active guilds for new/returning players?
We'd love if someone could take a min to give a quick onboarding, or invite us to a fun, friendly, active guild

Thanks,
BamRenatus