Home
›
General Board
Shedpump - Another toon refusing to work with albs or for that matter any realm.
<!–– 1941 ––>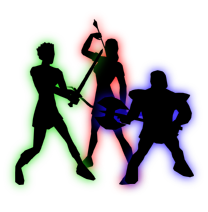 Rescu
<!–– closing ID=FDP or NOFDP 2001 ––>
Shedpump took the relic while we were at DC and refused to hand it over. I asked many times, but this individual refused to hand it over. The response was I'll run it back. . . . After making many request in private tells as well as in the /BG, we walked this individual back, where they refused to drop the relic in the temple. Albs worked together on this and this individual insisted on only doing a political agenda.

Why is it we allow an individual with a possible psychotic disorder to even continue playing the game when certain individuals have already been banned, might I add multiple times, not only from the forums but from the game and accounts, and yet we still continue to let them back in the game. As a matter of fact, other than pissing off other individuals, being banned is his specialty. I'm just asking because there should be a way we can stop this type of child play from happening. Most of us out grew the 5th grade about 30+ years ago but I realize some are still there.

This person stood by the relic as we took Dun Crauchon for the sole intent of taking it and controlling it like he has on other realms. Do I really need to paste the Code of Conduct on here like Anne did for her BG? I'm not going to simply state who did this, because we all know who did it, it's the same moron that did it on Mid, multiple times. I've seen a lot of strange things here, but the fact the he keeps coming back to torment those that are playing, is beyond acceptable. He has taken harassment to a whole new level and it is affecting others not wanting to play.

From the Alb side, we don't want him, we don't need him, we don't even want to see him, or any version of him.

We took the relic from Dun Crauchon and got to our relic temple about 9:30 Eastern, and Shedpump refused to place the relic. The relic at this time is 11:52 Eastern, and still the relic has not been placed and we have no control over it. This person needs to be stopped. I'm not talking the toon, I'm talking the person behind the toon, ban him, remove him, delete his accounts, close his accounts down and any associated to him. Any or all of the above would be acceptable. If he opens another or buys one, it should be removed. This person does not belong in this game.

I wish I could be like PainDancer and show all my anger and frustration, but then again, Shedpump ( Yes we know who you are ) does not deserve my time, nor any more comments from me. The crap on the bottom on my shoe has more respect than I give to this individual. . . . .

The relic just auto reset to Nged. Thanks for nothing Shedpump. . . . Your efforts are well noted.

Rescu


Tagged:
This discussion has been closed.