Home
›
Support Forum
Game stays minimized.
<!–– 1941 ––>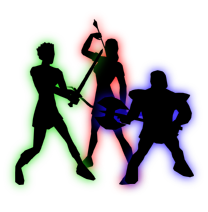 BigBeardedAl
<!–– closing ID=FDP or NOFDP 2001 ––>
Hey so I just downloaded the game after being gone for a solid 10 years. Well when everything boots up fine and then once I put in all my account information to log in, the game starts and I can hear the music playing, but it stays minimized on my task bar and will not come up no matter how many times i click on it. Anyone know whats going on here?

Tagged: