Home
›
Support Forum
Was looking forward to returning
<!–– 1941 ––>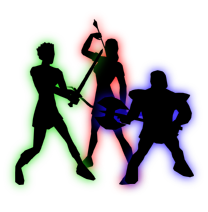 Richiebhop
<!–– closing ID=FDP or NOFDP 2001 ––>
Ok tried activate 3 old accounts have more but these 3 in question I remember more about these accounts then the others.

Emailed support with all the info I can remember apparently not good enough I have the master account names and access to the email accounts they was linked to but there dose not appear to be any way to reset the accounts password.

I'm a retuning eu player the accounts were never linked or transferred to the us servers.

The first mistake I guess was contacting support about all 3 accounts in one email they saying they need my first name on the account which I have sent many times for the account In question. It was 3 accounts so should at least be saying "accounts in question". I know the details are correct I still have some old emails from goa/mythic that show the names for those accounts even sent them license keys which apparently don't match. but now support will not speak to me at all so guess I'll wait for Camelot unchained to be released.

That's my rant over hopefully some one from support will see this. For a company that has so few games in there portfolio you would think they would be bending over backwards to help increase player account but guess they just don't care.