Home
›
General Board
New to DAOC, but experience MMO player.
<!–– 1941 ––>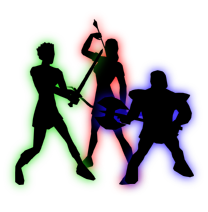 Trexon
<!–– closing ID=FDP or NOFDP 2001 ––>
Looking for someone to take me under their wing lol. I have played every major MMO out there at a high level but never really touched this game because at the time I was deep involved in EQ/UO. Could someone give me the rundown about this game. Is there still any raiding teams out there? I am not a huge fan of PVP but enjoy it if I am a supporting class. I prefer a class where it's always welcome in groups. IS there a specific server to join? Faction? Any new player tips. Only just bored of all the games out there and I am waiting for Pantheon currently but that is a few years off I think.

Making a character now will update as I test a few classes out.