Home
›
General Board
Mercenaries- 4th faction
<!–– 1941 ––>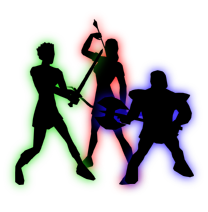 Godsdemon
<!–– closing ID=FDP or NOFDP 2001 ––>
Would it be possible to talk to a npc in your home realm and go "mercenary"? Then at that point be ported to a random unclaimed keep and form groups under a 4th faction?

It would be combining the ruleset of mordred somewhat. You would have an npc to declare loyalty back to your king when your done.
Then you would con a red to all everybody.
Thus no need to realm hop.
All unclaimbed keeps would be your realm. Those guards would be friendly.
The rest of the details could be worked out.