Home
›
General Board
/Scout command to allow rpts for scouting far away from bg?
<!–– 1941 ––>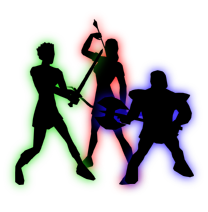 Mace80
<!–– closing ID=FDP or NOFDP 2001 ––>
A conversation in another thread about intelligence and the use of stealth got me thinking about the rewards for such a task for a stealther. Honestly, I would hate taking up a scouting role as you would be vital to the success of the bg but at the risk of getting little-to-no rpt reward.

It would be neat if BG leaders could /bgscout <character name> and somehow grant them a percentage of rpts gained by BG leader's group for their efforts.

/shrug I'm just trying to think outside the box and make the game more strategic... flame away....