Home
›
General Board
crazy action on live and next patch
<!–– 1941 ––>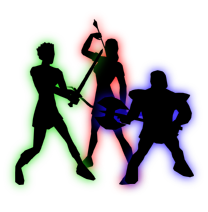 Brut
<!–– closing ID=FDP or NOFDP 2001 ––>
Just like to say action on live is crazy at moment small solo and 8 action is mad.
Admittedly the virus has had an effect on population but also the new quests and doppels have made people get out and about.
Good job on that broadsword
I have spoken to a lot of new players coming back who are really impressed with the game at moment and really didn't realise how much fun it was and how easy to template and get in the action again we are going in the right way.
Now in order to keep this population up we need to hear from you when the next patch is what you intend to do and how you are going to improve the gaming experience for free to play players.
Good job broadsword you get hammered a lot on these boards but credit to you for doing your job right some work on realm balance needs to be addressed but overall we are going in the right direction.