Home
›
General Board
Runemaster ST - strongly disagree with adding a second ST class on Midgard.
<!–– 1941 ––>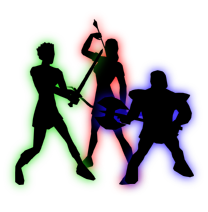 Ylazul
<!–– closing ID=FDP or NOFDP 2001 ––>
We have heard the arguments pro from many passionate Mid players. Here are my arguments con -

My understanding was that Mid did not get a 2nd ST because they are of course the only realm with an AOE stun (and Instant AOE stun) one that lasts 10 seconds at that. "They get it so we should too" arguments are always extremely selective. Major advantages in Midgard would be for example having "free" 2H spec, higher weaponskill tables (Warrior, Skald, Hunter over their counterparts), AOE Stun and generally strong, condensed specs that allow every class an option to fit well in groups.

I'm opposed to granting greater RA access in principle, but AE stun and ST synergize too strongly to be ignored as a factor. Specially, the combination of AOE Stun + ST is effectively a death sentence for anyone without Purge or SoS up. It's tolerable now because it's so rare, but Runemasters fit perfectly into bomb groups.

As much as I enjoyed STing into my Healer's AOE stun and vice versa, I highly doubt that the 15-20 out of 25-30 people we would kill thought it was that fun.

To predict and rebut any counter arguments, the realms are not perfectly mirrored. If Mid is to get a second ST, it might be time to consider giving Smite Clerics AOE stun. A rarer spec for Clerics, so it won't be as effective as the Mid version, but fitting. Hibernia's version of the stun advantage of course stands out in their 3 core caster classes, particularly in keep sieges. Minstrel instant stun has impactful niche uses, but it is not particularly powerful anywhere outside of small man stealth.
Post edited by Ylazul on
Minstrel. Thane, Druid
Heretic, BD, Animist
Mauler