Home
›
General Board
Realm Pride Bonus - Possibility for 1.125
<!–– 1941 ––>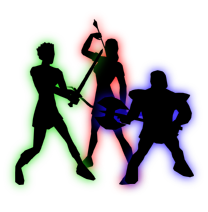 Amp_Phetamine
<!–– closing ID=FDP or NOFDP 2001 ––>
I would be interested in polling the active community to the prospect of instituting a realm pride bonus within patch 1.125. Sporadically throughout the threads (on PC and the Official Forums) this idea has arisen and continues to arise; I'd like to dedicate a thread towards it. Population changes and imbalances have been a recurrent issue. The underpopulated realm bonus was implemented to help alleviate it; however, does little to actually affect fluctuating population.

There is no guarantee that a realm pride bonus would have any significant effect on stabilizing population across the realms; however, it would give an incentive for dedicated realm players to actively participate in realm offense and defense in comparison to the underpopulated bonus.

From my personal experience in RvR participation the underpopulated bonus does little more than two things:
1. Inform the realms of their current population status (for the next 15 or so minutes until it updates)
2. Indirectly sway the flow of action.

To elaborate on point 2. If a BG is formed in one of the three realms, and they sit at a 25/35/45% underpopulated bonus, what message is that telling the BG? Depending on the person they will interpret it as "...Hey, we have an opportunity to earn some pretty good realm points seeing as we have a BG and we're outnumbered..." or "...Man, how many players must the enemy BG have if we're sitting at this high of an underpopulated bonus?? There's very little we can possibly do.."

These indirect messages that are conveyed by the underpopulated realm bonus is the primary reason I disagree with it. If, for instance, a graduated realm pride buff was established instead, the majority of active players within their respected realms would have less of a concern of where their realm sits during the next underpopulated realm update and would therefore be more involved in active NF participation as regardless of their realms current population, they may be sitting at a 50% rp/bp/coin/xp bonus through realm loyalty.

Notice: This is a representation of my personal opinion. Some may agree, Some may disagree. Please share your thoughts and opinions regarding this topic.
Would you be in support of a realm pride buff?

40 votes

Yes

87.50%

No

&nbsp

7.50%

Indifferent

&nbsp

2.50%

Pie

&nbsp

2.50%
Tagged: