Home
›
General Board
11/1/2018 US Prime Time Action Report
<!–– 1941 ––>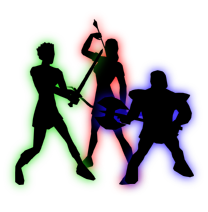 Percy
<!–– closing ID=FDP or NOFDP 2001 ––>
If there was a Section for BG Action or US PrimeTime action, I would post there.
I dont really believe this belongs on the General board, but Raids/Events doesn't really fit, so here it goes unless we can get a mod to create a channel for us to tell our stories the way we saw them (or post a video for someone to choose to watch or not). So Here I go...
I joined up with HHH around 4pmish (all my times are Pacific Time). Probably hit EV around 4:20ish. Paindancer and Glennis led the MId BG. We were in the 45ish count in the BG. Nabbed the bugs and could feel Alb Nation below, toasting marsh-mellows. Roamed the isle for a while taking towers but couldn't get anything bigger than a nibble to bite. Finally went to Alb and messed with Beno Spire, which got a response. Tower door almost open but it didnt matter. Alb Nation came in and hit Mid hard. Bonus shifted to 20% Mid 20% Hib after that fight, but Pain had us immediate regroup to get after it again. We headed back into Alb to look for another fight. Attempting to create action we head deep into Albion just to find Alb Nation waiting for us inside. Moles were suspected in both the in-game BG and the voice channels, but I dont play into that drama without facts. A level 50 solo unguilded sitting in Gotorborg with no realm points in the last two weeks and never spamming a LFG couldnt be anything but a spectator, right?Superior tactics prevailed and most of the Mid BG decided to call it a night.
Our group and several others decided to wait it out as lately after the Mid BG seems to log, action can be found. And boy did we find it. With just 2 and a half groups left in an actual BG with Randoms spamming region inside Glen LFG, an epic battle began.
A hole made in the front wall and we all braced for the incoming SoS's and ST's and an incoming barrage of Alb Nation. But alas, no SoS to be found so I spammed my CC, repositioned, Spammed some more, tossed up some heals, and next thing I knew I had Sir Nate Bruner of Aurthur's Court in my Grizzle. A q-bound Z threw a Zephyr at him and off he went.
In the voice channel I hear, Target HighDmg, back to CC I go, and next thing I hear - he dead.
Then target call after target call -
[1] Avalonion, dead,
[2] Saracen - dead,
[3] Briton - dead, and so-on
I play under 3440x1440 resolution and I made my death spam window as large as I could. It took TWO screen shots to pull this together. I dont know what the scorecard suggests for Alb Nation tonight. I know my last BG fight netted a nice fat 40k seige bonus, and a fight scorecard that looked like this.

Thank you Alb Nation for coming out to fight just before 8p Pacific! It was probably the most fun I've had in the game so far this week. Now off to smallman and try and finish up the quests with a few of my buddies! Bonus prizes, my son just dropped by to play (see my other post).
-- Perhaps I'm just that lucky.
Thanks Broadsword, Rob Denton and crew for keeping this game going after 17 Great Years!
Post edited by Percy on