Home
›
General Board
[1.125 feedback] Increased cost of bounty scrolls hurts new and returning players!
<!–– 1941 ––>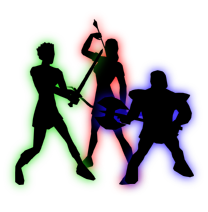 Sym
<!–– closing ID=FDP or NOFDP 2001 ––>
The 1.125 pend update now has greater bounty scrolls for 10k BPs. Before they were 2000. A new player needs to get about 17 of these scrolls to go CL1-15. As it stands now, with Buggane's or lone wolf you can get 5-7k BPs per supply quest (10 mins). Now it will take 170k BPs to purchase 17 scrolls and a new player will have to wait several days to get the BPs thus get CL15.

This hurts new players because currently you can go CL1-15 in about 2 hours running boxes. Now this takes several days as a side effect. Please consider this when changing BP merchant prices.
Is this ok?

17 votes

Yes let them suffer

&nbsp

5.88%

No way keep it the old way!

94.12%
Post edited by Sym on
Symonde (Cleric)
Symfriar (Friar duh)
Symsorc (Double duh)
Sympets (Theurg)
Symmond (Arms)
Some random mids and hibs