Home
›
General Board
The cost of Race, Gender and Name Tokens
<!–– 1941 ––>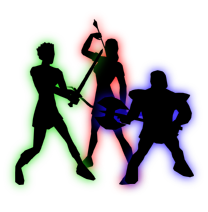 Auberne
<!–– closing ID=FDP or NOFDP 2001 ––>
Hi. Ok. Firstly lets put this out there. I like the idea of MTX and have used similar micro transactions elsewhere. The problem here is this doesn't feel as if its equating to a "micro" translation. When the cost of a cosmetic change is equivalent or more than the monthly cost of playing the game (which we're all still paying for at full price), it begins to add up, especially as Race and Name changes are probably going to be the most common.

Race Change Token at 2450 mithril is around £20 or $26.3
Name Change Token at 1475 mithril is around £12 or $15.8

Can we get a consensus on this, as I for one would take advantage of this to re-spec high ranking toons, but i'd delete / reroll anything sub RR3-4 if I knew I was going to be waisting 20 quid on something I could remake in a weekend. I know of at least 4-5 potential changes i'd want to make across my 2 accounts, but spending upward of £80-£100 on this, seems like a waste.

I know that there will be a natural balance (as with all market places) were the price settles down based on demand, but I reckon these prices will put a lot of people off actually using them, especially when there is so much more to buy including weapon / armor changes. Also, why would the gender re-spec be set at a far lower price, if the mechanism behind the change is the same or similar?
Post edited by Auberne on